IF YOU NEED ASSISTANCE IN THE APPLICATION OR HIRING PROCESS TO ACCOMMODATE A DISABILITY, YOU MAY REQUEST AN ACCOMMODATION AT ANY TIME BY CONTACTING THE LOCATION NEAREST YOU.
Apply Now
Driver
Job ID a0b0067a-c3da-49d9-a230-a5e100d63c0d
Address 309 N Washington St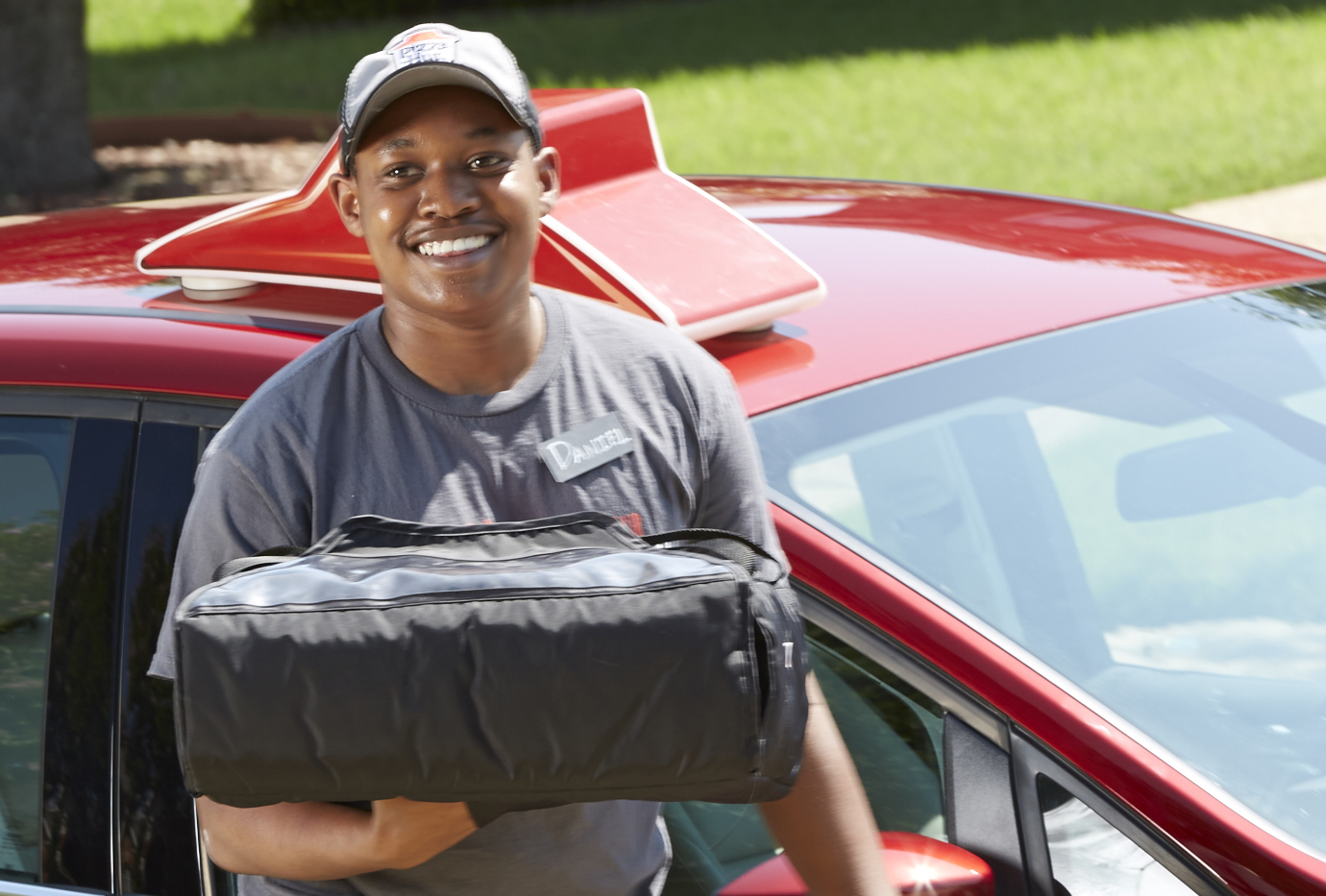 Description: Buckle up, hit the open road and start making hungry people happy as a delivery driver for Pizza Hut®. That's right, we'll pay you to cruise around in your mobile office – your car – listening to your own tunes and delivering great pizza – and pasta. What more could you want? Independence, good music and great food – with tips! Requirements:• A clean driving record: If you're on a first name basis with the people at traffic court, this probably isn't the right job for you. Safety is our priority. You'll also need a valid driver's license, insurance and a reliable clean vehicle. • Friendly demeanor: Smile, tell a joke – treat our customers like you would your family and friends. Think of it this way - a smile and a kind word can mean the difference between a wallet full of tips and just some extra change for your cup holder. • Keen sense of direction: You should know how to read a map and find your way around your delivery area. Think of all of the short cuts you'll learn! • Age restrictions: Our delivery drivers need to beat least 18 years old. • Dress the part: We'll provide you with a uniform. We just ask that you keep it clean and come to work wearing it. • Just a few more things: You'll need some basic math skills, the desire to work as part of a team and enthusiasm for learning.
Apply Now
Welcome to Pizza Hut® Careers
Pizza Hut is committed to breakthrough innovation and the success of our employees. From our world class operations to our passionate customer mania philosophy and an incredible franchise system, this is one great place to work! So come see what it's like to be with a global leader in the restaurant industry. You'll find a fun, fast paced and supportive culture, where all of our success comes from our belief in people, and investing in you is our top priority.